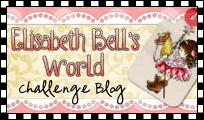 This month we have a picture to inspire you!! I hope you will hop on over there and see the beautiful art by the design team and I really hope that you will join us this month!!
Remember you still have until Friday September 30 to get your anything goes cards done for a win of the NEW SEPTEMBER DIGI.
**Lil Lynda's Piano Forte**

You can find that post at the top of this blog.
Why not do a card for the
EBWC
and then also enter into the anything goes blog hop challenge? You just might win!!!
I also have some very sad news today. Kiki and Kathy both need to step down for our team. We are very sad to be losing such gifted, talented and very inspiring ladies in our little family. We would like to wish them well in whatever they do!! And know that they will be missed dearly here at the Digi Bell's!
Thanks for stopping by today!!
Have a great day!!

X0X0, Janiel, Lynda and Elisabeth.