Hello there!
This is Eva, beeing very excited to make my first posting as GDT here! I´ve just recently discovered the wonderful world of digistamps and what could possibly be better than to be allowed to pick and choose among these lovely Elisabeth Bell images :) ?
For today I´ve made a card with the cute image "Frosty the Snowman". You can, of course, find it in the
Elisabeth Bell Digital Gallery
.
I printed it out on Kraft Cardstock and coloured it with Prisma Colour Pencils: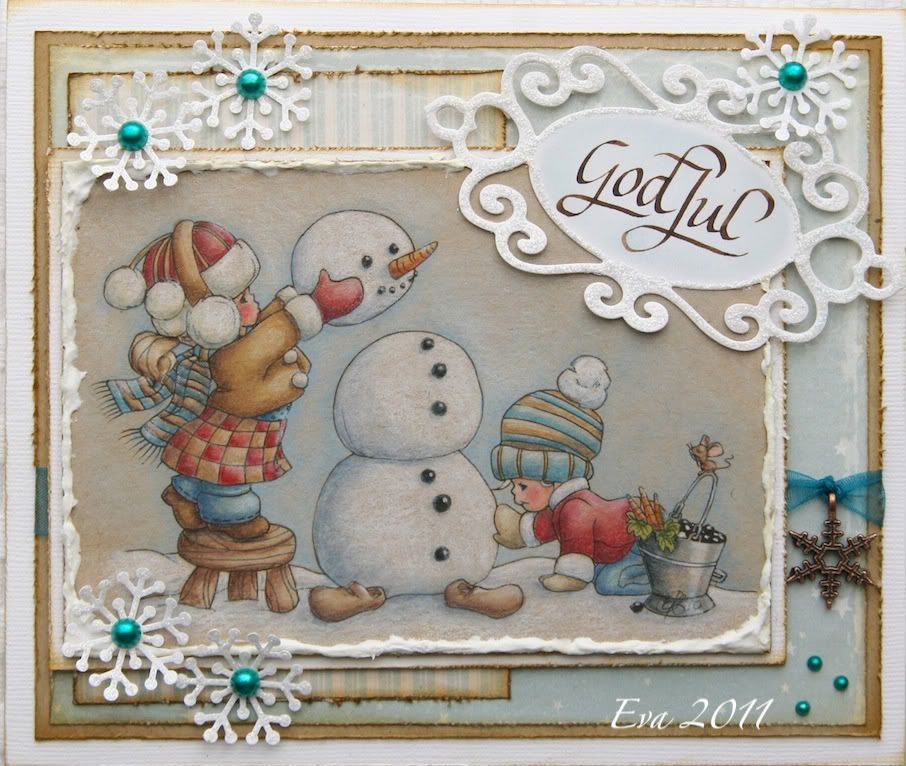 The patterned papers come from Pion Design and the text sign says "Merry Christmas" in swedish : ).
A close-up of the cuties: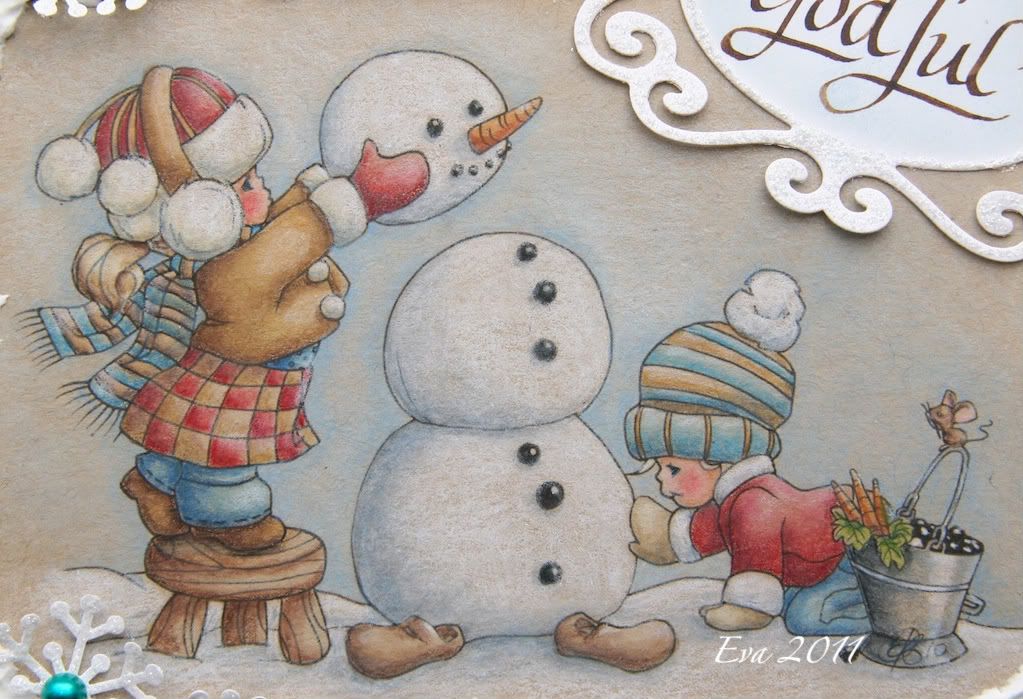 For further details, please have a look over at my
blog
.
Wish you all a great day!
Hugs,
Eva